Skip to Content
6-Axis Robots | Articulated Robots
6-Axis Robots for Plastic Injection Molding Automation
Robotic Automation Systems employs 6-axis robots, also known as articulated robots, in flexible automation on both horizontal and vertical plastic injection molding machines for increased flexibility in upstream and downstream operations, utilization of a larger working envelope, and to address floor space or ceiling height constraints.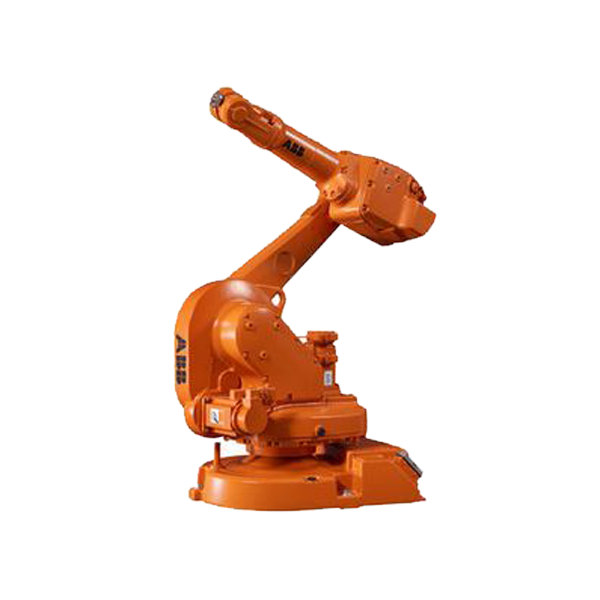 Typical Applications
Typical plastic molding automation applications for 6-axis robots (articulated robots) include:
Part picking and part handling automation
Assembly cell automation
Stacking and sorting automation
Packaging and palletizing automation
Inspection automation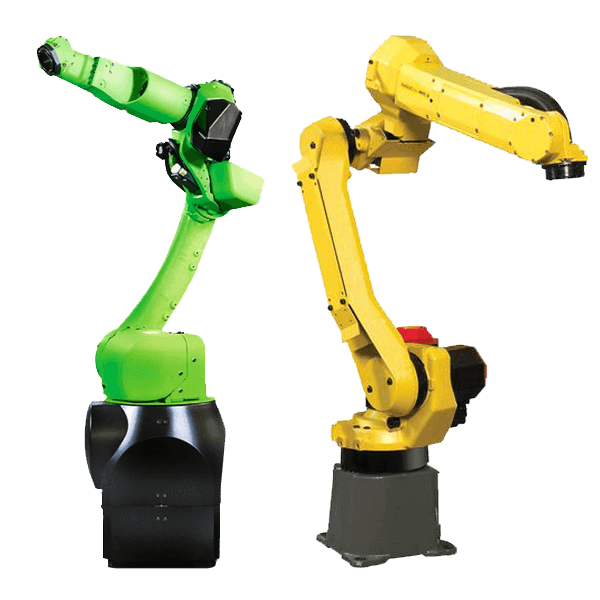 Articulated and Interpolated Movement
6-axis robots, or articulated robots, allow for articulated and interpolated movement to any point within the working envelope:
Axis 1 – Rotates robot (at the base of the robot)
Axis 2 – Forward / back extension of robot's lower arm
Axis 3 – Raises / lowers robot's upper arm
Axis 4 – Rotates robot's upper arm (wrist roll)
Axis 5 – Raises / lowers wrist of robot's arm
Axis 6 – Rotates wrist of the robot's arm
Movement is driven by servo motors. A control system controls the power supplied to each motor and precise movement of the robot.
6-Axis Robot Integration
Robotic Automation Systems represents a wide range of high quality 6-axis robots from the following manufacturers for integration into our turnkey plastic injection molding automation solutions to ensure you always get the right robot for your automation needs.
ABB Robotics
Epson Robots
FANUC Robotics
In addition, we've integrated plastic injection molding automation with 6-axis articulated-arm robots from the following robot manufacturers.
Staubli Robotics
KUKA Robotics
Yaskawa Motoman Robotics
Advantages
Articulated robots, or 6-axis robots, are easier to align to multiple planes, simple to operate and maintain, and easily redeployed for plastic injection molding automation applications on various types and sizes of plastic injection molding machines and for a wide range of upstream and downstream applications.
Additional Robots
Learn more about the other types of robots Robotic Automation Systems employs for plastic injection molding automation, including 3-axis robots (top entry robots), collaborative robots (cobots), 4-axis SCARA robots, side entry robots, and servo sprue pickers.
Integrators for the Plastics Industry