Skip to Content
6-Axis Robots | Articulated Robots
6-Axis Articulated Robot Uses in the USA
Our Articulated Robots Utilize a Larger Working Envelope
Robotic Automation Systems specialize in employing 6-axis robots for increased flexibility in upstream and downstream operations of plastic injection molding machines. Our state-of-the-art articulated robots allow for a larger working envelope and address any floor space or ceiling height constraints you may experience.
Robotic Automation Systems has integrated plastic injection molding automation with robots from nearly all manufacturers. Representing a wide range of high-quality robots, we use our turnkey plastic injection molding automation solutions to ensure you always get the right robot for your automation needs. Contact our team today for more info!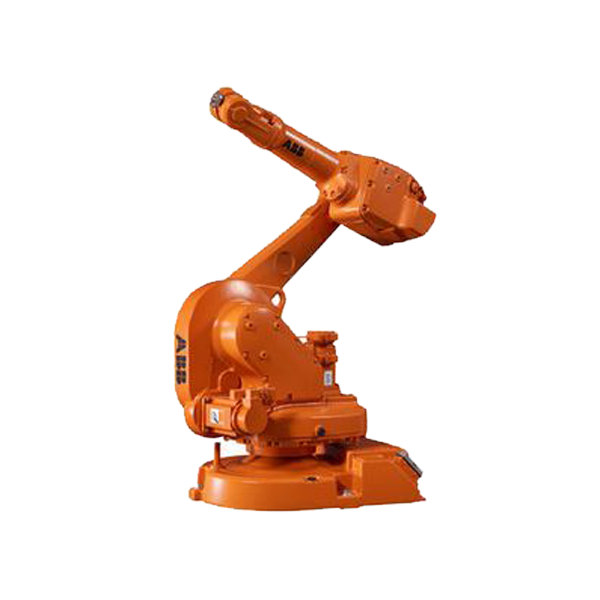 6-Axis Articulated Robot Uses & Applications
6-axis articulated robots are employed for:
Part picking and part handling automation
Stacking and sorting automation
Inspection automation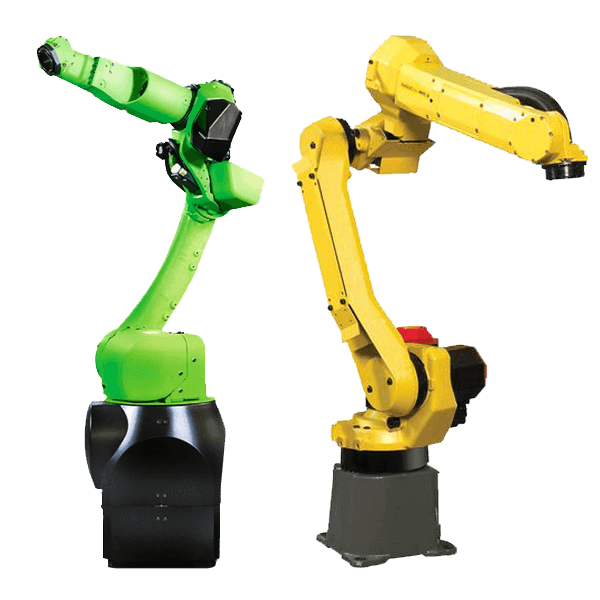 6-Axis Robot Integration Solutions
Robotic Automation Systems proudly represents a broad range of high-quality, state-of-the-art 6-axis robots from the following manufacturers:
ABB Robotics
Epson Robots
FANUC Robotics
In addition, our professional team has integrated plastic injection molding automation with 6-axis articulated-arm robots from the following robot manufacturers:
Staubli Robotics
KUKA Robotics
Yaskawa Motoman Robotics
Industries using 6-Axis Articulated Robots
The ease of use and supreme functionality of our 6-axis articulated robots benefits the needs of several different industries, including:
Metals
Logistics
Automotive
Food and beverage
Aerospace
Pharmaceuticals
Consumer Goods
And more
6-Axis Articulated Robot Uses & Applications
6-axis articulated robots provide versatility through the numerous applications they can complete. These applications include:
Arc welding
Material handling
Assembly
Part transfer
Pick and place,
Packaging
Machine loading
Palletizing
And more
6 Axes of an Industrial Robot
Articulated robots allow for precise movement to any point within the space of the working envelope:
Axis 1 – Rotates robot (at the base of the robot)
Axis 2 – Forward/back extension of robot's lower arm
Axis 3 – Raises / lowers robot's upper arm
Axis 4 – Rotates the robot's upper arm (wrist roll)
Axis 5 – Raises / lowers wrist of robot's arm
Axis 6 – Rotates the wrist of the robot's arm
6-Axis Robot Sensors
Industrial robots have sensors to help them function optimally with maximum precision. The most commonly used sensors for 6-axis robots include collision detection sensors, force/torque sensors, and two-dimensional and three-dimensional visual sensors.
Contact Robotic Automation Systems Today
Our state-of-the-art articulated robots are simple to operate and maintain, easy to align to multiple planes, and easily redeployed for plastic injection molding automation applications on various types and sizes of molding machines.
Discover more about Robotic Automation Systems and what our clients have to say about our expertise, service, and integrated solutions when it comes to finding solutions for your plastic injection molding needs. Contact us to learn more!
Integrators for the Plastics Industry