Skip to Content
3-Axis Robots | Top Entry Robots
3-Axis Robots for Plastic Molding Automation
Robotic Automation Systems employs 3-axis robots, also known as top entry robots, for plastic molding automation on horizontal plastic injection molding machines (top entry applications) and operations requiring higher speeds.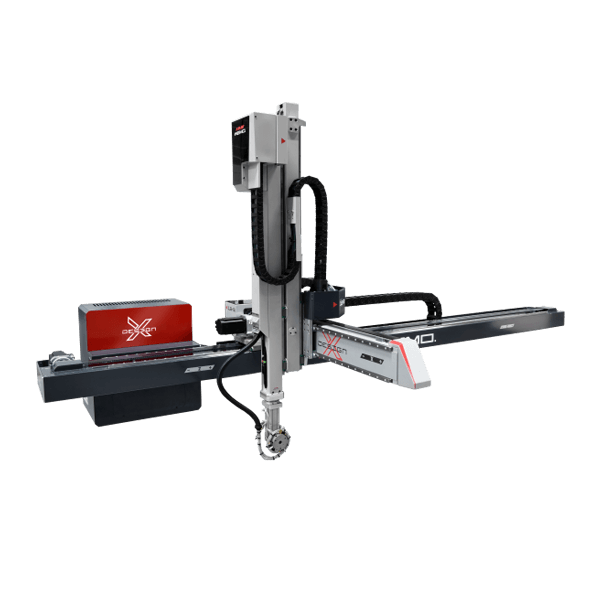 Typical Plastic Molding Automation Applications
Typical plastic molding automation applications for top entry 3-axis robots include:
Part picking and handling automation
Sorting and stacking automation
Packaging and palletizing automation
Inspection automation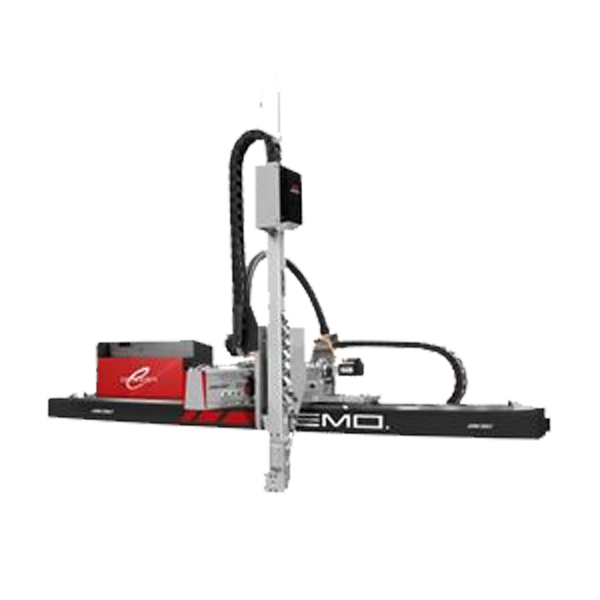 About Top Entry Robots
Top entry robots or 3-axis robots (also known as linear robots, Cartesian robots, gantry robots or beam robots), are the workhorses of plastic injection molding automation.
3-Axis Robot Integration
Robotic Automation Systems employs WEMO Robots 3-axis robots (top entry robots) in our turnkey plastic injection molding automation solutions. In addition, we've integrated plastic injection molding automation with 3-axis robots from the following robot manufacturers.
WEMO Robots
HAHN Automation
Wittmann
Star Automation
Yushin Automation
KraussMaffei
Engel
Milacron
Sepro
Ranger Automation
Arburg
Advantages
3-axis robots (top entry robots) are simple to operate and maintain, and minimize energy consumption. They are also easily redeployed for automation applications on various types and sizes of plastic injection molding machines within the robot's payload and strength.
Additional Robots
Learn more about other types of robots Robotic Automation Systems employs for plastic injection molding automation, including 6-axis robots or articulated robots, collaborative robots (cobots), and  4-axis SCARA robots.
Integrators for the Plastics Industry