Skip to Content
Uses of 3D Printing in the United States
Our 3D Printing Professionals Offer Comprehensive Solutions
Robotic Automation Systems offers comprehensive 3D printing solutions for all your production needs. Previous designs were rendered impossible, but 3D printing has brought with it several advantages, including accurate prototyping, the creation of lightweight parts, and much more. Contact the professional team at Robotic Automation Systems today!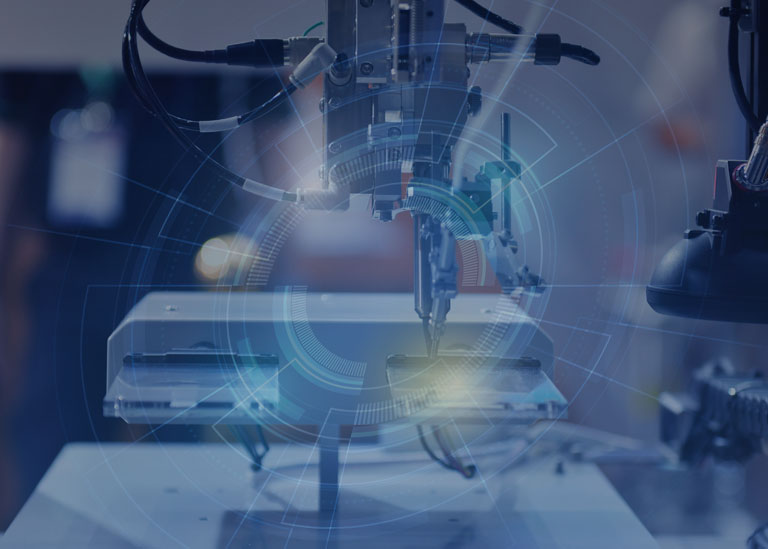 What Is 3D Printing?
3D printing, also called additive manufacturing, is a series of processes that produces objects by layering materials that correspond to successive cross-sections of a 3D model. Several industries use 3D printing to fulfill their production needs, but plastics and metal alloys are the most commonly used materials for 3D printing applications. From concrete to living tissue, 3D printing can work on nearly everything.
3D Printing Processes
Additive manufacturing (3D printing) creates 3D objects by fusing together layers of 2D materials. This has almost no start-up costs or time, making it ideal for prototyping and other quick production needs. Parts can be made quickly and discarded after each use. Additionally, the parts can be produced in almost any form needed, which is one of the largest advantages of 3D printing.
3D Printing Applications
3D printing can be used for:
Prototyping
Lightweight parts
Functionally enhanced products
Custom medical implants
Toolings, jigs, and fixtures
Metal casting patterns
And more!
3D Printing Materials Used
Using the right material for your 3D printing project can make or break the product you're working on. Several materials can be used for 3D printing, including:
Thermoplastics
Metal
Graphite
Carbon fiber
Polymers
Paper
And more
Industries Using 3D Printing
Industries that are benefitting greatly from additive manufacturing across a broad spectrum of applications include:
Medical and dental
Aerospace
Automotive
Jewelry
Art and design
Architecture
Fashion
Food
And more!
Benefits of 3D Printing
3D printing has a unique set of advantages when compared to traditional manufacturing methods. The key benefits of 3D printing include:
Very low start-up costs
Very quick production turnaround
Large range of available materials
Design freedom at no extra cost
Each piece can easily be customized
Contact Robotic Automation Systems for Exceptional 3D Printing
3D printing processes can support nearly any industrial production project imaginable. From increasing prototype turnaround to experimenting with a large range of materials, 3D printing can make your product soar and should be an essential consideration for the production needs of your industry.
The experts at Robotic Automation Systems understand all the benefits of 3D printing and can point you in the right direction. Check out what our clients have to say about our expertise, service, and integrated solutions. Contact us to learn more about 3D printing!
Integrators for the Plastics Industry