Skip to Content
4-Axis SCARA Robots
4-Axis SCARA (Selective Compliant Assembly Robot Arm) robots provide a circular work envelope with a broad range of movement for added flexibility.
SCARA robots are based on a 4-axis design with motion similar to that of a human arm. The arm is slightly compliant in the X-Y direction but rigid in the Z direction – thus "selective compliant" in Selective Compliant Assembly Robot Arm (SCARA). They have a small footprint and can be built on a smaller scale. Some SCARA robots offer high speed, heavy payload, high precision, large work envelopes with fully integrated options.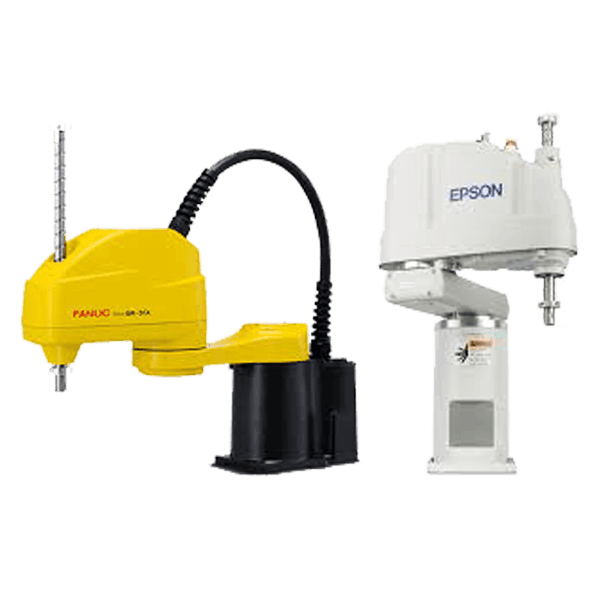 Applications
Typical plastic injection molding automation applications for top entry 4-axis SCARA robots include:
Insert Loading Automation
Stacking Automation
Packaging Automation
Palletizing Automation
Inspection Automation
Assembly Automation
Robotic Automation Systems employs both Epson Robots and FANUC Robotics 4-axis SCARA robots in our turnkey plastic injection molding automation solutions. Applications typically include loading and unloading vertical injection molding machines, presenting a complement of inserts upstream of a 3-axis robot or 6-axis robot, or assembly automation in high tolerance applications.
Integrators for the Plastics Industry