Skip to Content
3-Axis Robots | Top Entry Robots
State-of-The-Art Robotic Automation for Plastic Injection Molding
Our Robotic Automation Experts Offer Integrated Solutions
Robotic Automation Systems employs 3-axis robots, also known as top-entry robots, for plastic molding automation on horizontal plastic injection molding machines (top entry applications) and operations requiring higher speeds and increased production. Top entry robots or 3-axis robots are the workhorses of plastic injection molding automation across several industries in the United States.
3-axis robots, also called top entry or Cartesian robots, are easy to operate, simple to maintain, and minimize energy consumption. They are also easily redeployed for automation applications on various types and sizes of plastic injection molding machines within the robot's payload and strength. Contact our team today to learn more!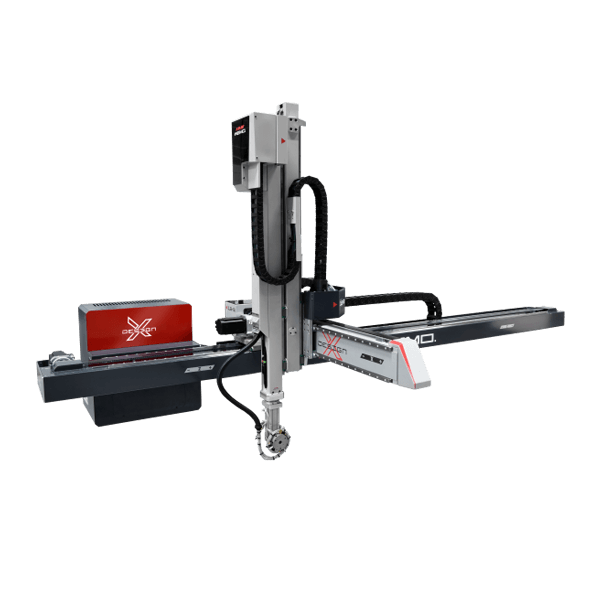 3-Axis Robot Integration
We've integrated plastic injection molding automation with 3-axis robots (top entry) from the following robot manufacturers:
WEMO Robots
HAHN Automation
Wittmann
Star Automation
Yushin Automation
KraussMaffei
Engel
Milacron
Sepro
Ranger Automation
Arburg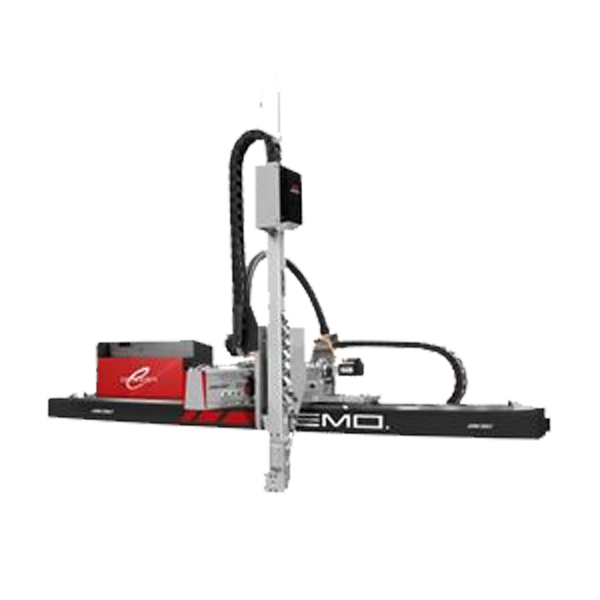 3-Axis Robot Applications
Our 3-axis top entry robots are used for:
Part picking and handling automation
Sorting and stacking automation
Inspection automation
And more
3-Axis vs. 6-Axis Robots?
There are several differences between 3-axis and 6-axis robots. While 3-axis robots are more productive for more simple industrial processes, 6-axis robots are employed for tasks that require more freedom and more complex movements. Some of the differences between the two types of industrial robots include:
3-Axis Robots: These robots are built with only three degrees of freedom, making them more limited in their range of motion than six-axis robots. 3-axis robots move along the X, Y, and Z axes.
6-Axis Robots: These robots have a full six degrees of freedom for their movement, allowing the most similar range of motion to resemble that of a human arm. Unlike 3-axis robots, 6-axis robots can change orientation.
3-Axis Robot Advantages
Benefits of using 3-axis robots include:
Ability to move in multiple linear directions
Ability to do straight-line insertions
Easy to program
Most rigid robotic structure for a given length
Can manipulate high loads
And more
Contact Robotic Automation Systems Today
3-axis top entry industrial robots are simple to operate and maintain and are considered the workhorses of plastic injection molding automation across several industries in the United States. Whether you need part picking and handling automation or inspection automation, our state-of-the-art 3-axis robots can help you finish the job seamlessly, efficiently, and with the most precision possible.
The team at Robotic Automation Systems has top-of-the-line industrial robots to ease your production needs. Discover more about what our clients have to say about our expertise, service, and integrated solutions. Contact us to learn more about our top entry robots!
Integrators for the Plastics Industry